"Those Gluten-Free No Bake Cookies are to die for!!!"
Megan Israel, Greenwood SC
Everything I get from Daily Bread absolutely exceeds my expectations! Abby, the owner has the most attention to detail with beautiful packaging and a taste that is just as amazing. I am so thankful that she brought more business into Abbeville, and it is imperative that small businesses like Daily Bread Bakery are supported by locals. Stop by and take a look at this charming bakery and eat a sweet treat!
Madeline Richardson, Brunswick GA
This place is AMAZING! We tried a variety of things and everything tasted heavenly. Such a cute shop, we will most definitely be back! :)
Sarah A
"Purchased some at the Greenwood Christmas Market....BEST cookies I have ever tasted...and I've tasted quite a few. Beyond Delicious!"
Laura Stowe, Greenwood SC
"Best EVER Almond Poppy Seed Bread!"
Linda Bruring, Wichita KS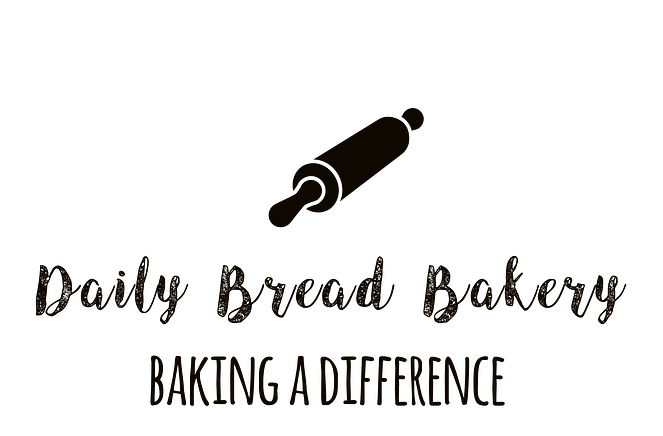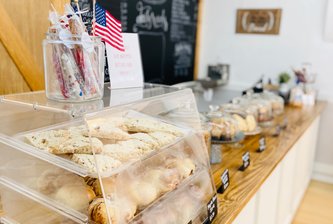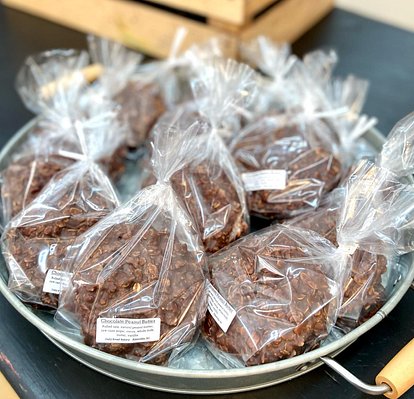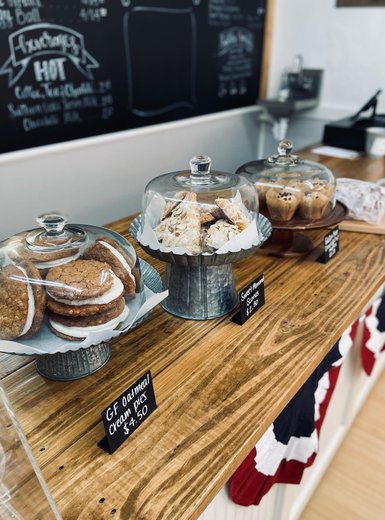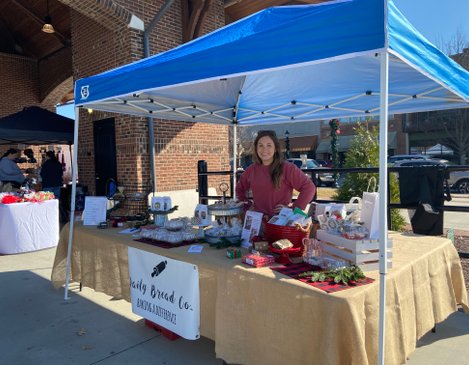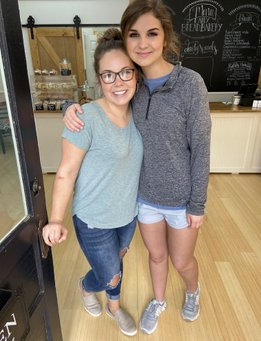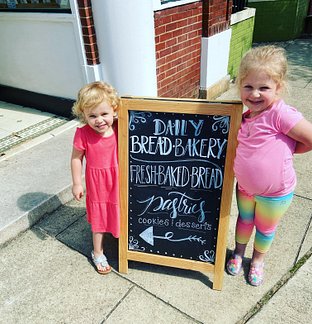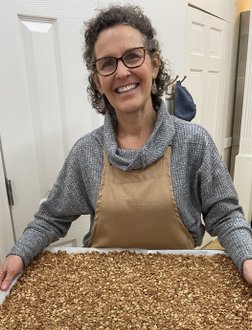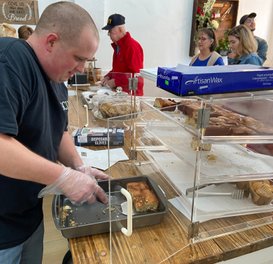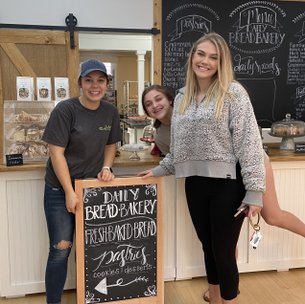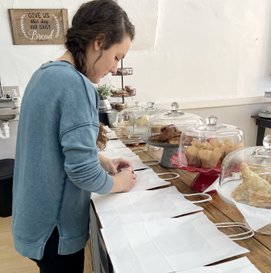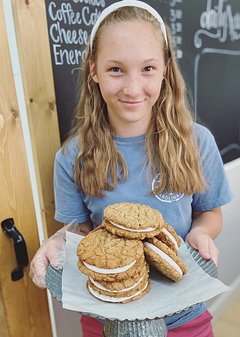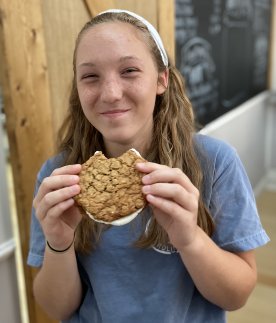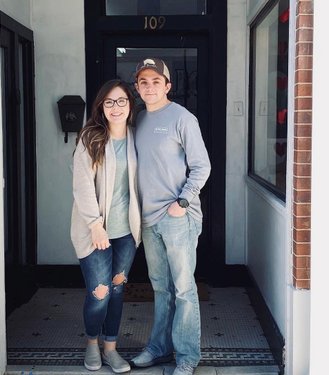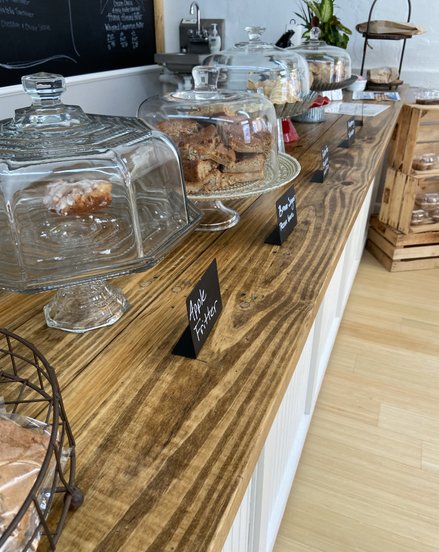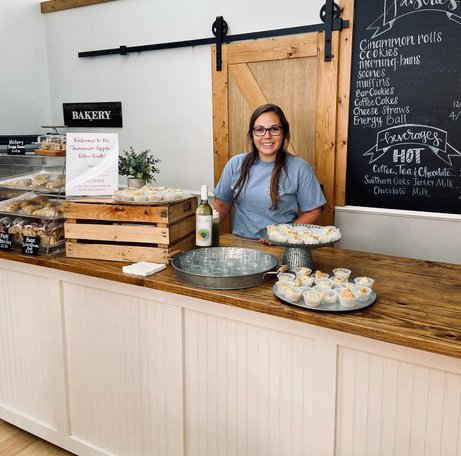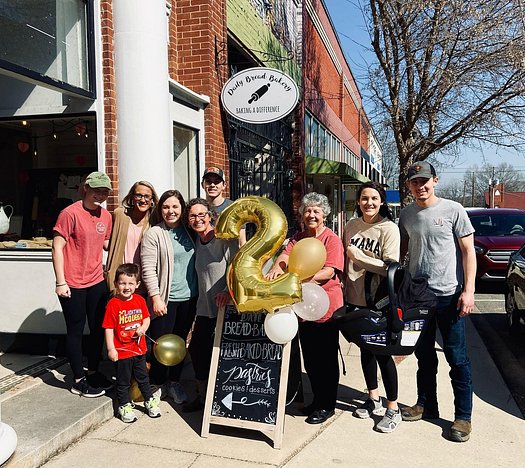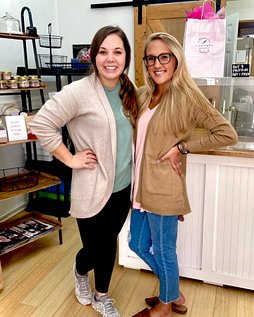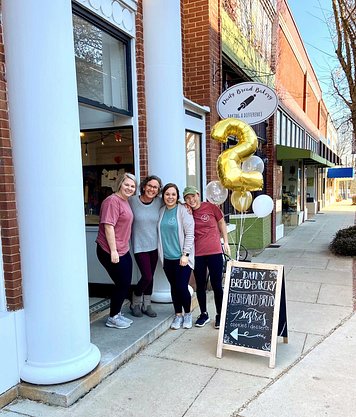 Hey there, I'm the owner and baker behind Daily Bread Bakery LLC. It all started in my Mama's kitchen. Ever since I was a little girl, I have loved being in the kitchen whether it was with my Mama, Grandmother or my brothers and sisters. One of my fondest memories of baking is learning the art of baking bread. At the age of ten, my Mama began taking my sisters and I to our local farmers market each summer, where we sold bread as vendors. Together, we would bake close to 70 loaves of assorted yeast breads and sell almost every single loaf. Growing up in a family of ten, fresh bread was a staple we made daily. Therefore, she called our little endeavor Daily Bread, and little did we know, that was only the begining!
Visit the Bakery!
Closed Sunday-Wednesday
Thursday 8:00am-3:30pm
Friday 8:00am-3:30pm
Saturday 9:00am-2:00pm
To create a healthier and more wholesome product, we use natural and simple ingredients in our baking. We do not use any harmful ingredients such as artificial sweeteners, high-fructose corn syrup, chemicals or preservatives. We provide a real product. No, each item is not always perfect, not always shaped the exact same way, the loaves not always identical but they are not made by a fast-producing machine. They are made with hard working hands. Each item is carefully crafted for you with pride! Our delicious products are baked in small batches with good ingredients such as unbleached flour, coconut oil, raw cane sugar, sea salt and non-gmo ingredients so you can enjoy our treats without feeling quite so guilty!
I continued to carry on her tradition, returning to the farmers market each year, turning this business into a growing enterprise. It has always been a dreamed of mine to open my very own bakery. On Valentiens Day 2020, my husband Andrew and I, with the help of our dear friends and faithful family (and a whole lot of prayer), we opened a Bakery, Daily Bread Bakery in the charming little town of Abbeville, South Carolina!
At the Market, where it all began!
Welcome
Daily Bread Bakery is a small, local Bakery located in the heart of Abbeville, South Carolina! Our passion is to create wholesome yet delicious products, made from scratch with fresh and natural ingredients. We also provide specialty items such as gluten-free and nut-free products. Thank you for visiting our website and for supporting a small business! We hope to see you at the Bakery, on Washington Street in Abbeville!
If you would like to place an order or have any questions, please contact us by Phone (during store hours), Email us, message us on Social Media or visit us at the Bakery!
109 Washington St.
Abbeville, SC 29620
864.366.4404
dailybreadbakeryllc@yahoo.com